Cat-chan <3
キャットです!
I am an Economics graduate from the University of Santo Tomas and I studied Japanese at the Nihongo Center Foundation Manila.
I work full time in a financial research firm and teach Japanese language on the side. I am also the Co-Admin and Co-Owner of the Filipino Japanese interest community, www.Japinoy.com.
I love travel, books, languages, coffee and beaches. I have always loved writing and my blog is mainly about: budget travel, language learning, skin care, bento and food art, nail art, paper crafts, and Japanese pop culture (especially J-dorama).
Born and raised in Manila, I am now living and working in Taguig.
Self introduction in French
Je m'appelle Cat. J'ai 34 ans. Je suis de Manille et j'habite à Taguig City.
Je suis analyste dans une compagnie de recherche financière. J'enseigne aussi le japonais (à temps partiel)
Je parle tagalog, anglais et japonais. J'apprends le français et le hongrois.
Self introduction in Hungarian (my original version)
A nevem Cat, 34 éves vagyok. Manilaban jövök és most Taguigban élek.
Én egy gazdasági elemző vagyok. És japán nyelv tanár vagyok.
Beszélek tagalog, angolul és japán. Franciául és magyarul tanulok. Szeretek idegen nyelveket tanulni.
Self introduction in Hungarian (edited by Balázska - Köszönöm, honey <3 )
Cat-nek hívnak, 34 éves vagyok. Manilából jövök, jelenleg Taguigott élek.
Gazdasági elemző és japán nyelvtanár vagyok.
Tagalogul, japánul és angolul beszélek, emellett franciául és magyarul tanulok.
Hobbim az idegen nyelvek tanulása.
Fluent in: Filipino, English, Japanese, sarcasm, dry wit
Studying: French, Hungarian, Esperanto, gay lingo

The Language Hit List:
Spanish – module 1 (incomplete) at Instituto Cervantes
German – finished only 3 modules at Goethe Institut
Italian
Swedish
Dutch
Portuguese
Hungarian
Hebrew
Thai
Mandarin
Esperanto
Czech
(basically, I would like to study whatever language Shakira can speak
)
What does "la hija del sol" mean?
It is "child of the sun" in Spanish. I've been using this as a blog name for over 10 years now and registered the domain in 2010. I love the sun and everything about it. I love having fun in the sun, definitely. But I consider myself sun-savvy. Meaning, SPF everyday – sun or no sun.
Loves: travel, writing, sunshine, nature, books, languages, history, cultures (esp. European and East Asian), sunflowers, chocolates, coffee, laughter and jokes, BENTO, music, stimulating conversations over steaming mugs of coffee/tea/chocolate, toe socks, crafts and DIY, nature tripping, period films, geography, photography, karaoke, old churches and temples, wakeboarding, surfing, fireworks, making people laugh, laughing till my sides hurt.
The Boarding Hit List
Standup Paddle Boarding
Body boarding / Boogie boarding
Sand boarding
Kite boarding
♥ Favorites ♥
Food: Chocolate, Japanese curry rice, pork sinigang, pork adobo, Bicol express
Color: pink, black, red, gold, green
Actors: Odagiri Joe, Abe Hiroshi, Benedict Cumberbatch, Johnny Depp, Hugh Laurie, Jennifer Garner, Angelina Jolie, Liam Neeson, Amami Yuki, Shibasaki Kou, Matsushima Nanako, Joey de Leon, Michael V., Helena Bonham-Carter, Tina Fey, Natalie Portman, Jim Parsons, Mayim Bialik, Tom Hiddleston
Musicians: The Beatles, Gackt, Fukuyama Masaharu, Steven Cravis, MISIA, Tchaikovsky, Transiberian Orchestra, Maroon 5, Jason Mraz, Queen, Robbie Williams, Bruno Mars, Usher, Coldplay, David Garrett, Future Idiots
J-dorama: Galileo, Kekkon Dekinai Otoko, Karei Naru Ichizoku, BOSS, Shinsengumi!, Iryu
Anime: Gensomaden Saiyuuki, Weiss Kreuz, Rurouni Kenshin, Slamdunk
Movies: The Godfather I and II, Harry Potter and the Order of the Phoenix, Bruce Almighty, Meet the Fockers, White Chicks
TV shows: Bubble Gang, CSI, CSI Miami, CSI New York, Criminal Minds, House MD, NCIS Los Angeles, Hawaii Five-O (remake), The Voice, Sherlock (BBC), The Big Bang Theory, Byahe Ni Drew, The Blacklist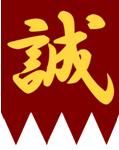 Wish List
3d Toaster Oven with Grill/Hot Plate

"Shell" backpack – the one that's sold in Clipper. It has spikes (fake, soft ones) so you look like Bowser (from Super Mario)

Bento stuff – books, lunch boxes, lunch bags, chopsticks set, spoon-fork set, food picks, food cups, molds, cutters, etc.

Harry Potter and the Philosopher's Stone (in Japanese)

Calligraphy set
Calligraphy book
Harry Potter and the Chamber of Secrets (in Japanese)
[BOOK] Starting Over: The Making of John Lennon and Yoko Ono's Double Fantasy
Skechers Shape-ups
[Game] Taboo

Amazon Kindle 2

Silhouette SD digital cutting tool
Snorkel set
Exercise ball/FitBall
barre3 DVD
Roller blades
Clinique Happy Heart  - Köszi, Endre!!
iPod dock
Unlimited annual membership to barre3 – hey, I can dream, right? ^_^
Surfing lessons – from basic to intermediate to advanced
Fukuyama Masaharu concert DVD 10th Anniversary We're Bros Tour – Magnum Collection 2000
D&G Light Blue